B.Pharmacy Reference Books 2023 PDF & Recommended Authors
Check out the details on B.Pharmacy Reference Books PDF & Recommended Authors. Here we provided the complete information like B.Pharmacy Course Syllabus, B.Pharmacy Course Eligibility, B.Pharmacy Course Specializations, B.Pharmacy Course Reference Books with Authors.
B. Pharmacy is a study of preparing and conferring drugs and medicines for a number of illnesses and deficiencies. The Bachelor of Pharmacy degree is popularly known as B–Pharm in India. It is a four-year program with both annual and semester schemes available for the Course.
B.PHARMacy FULL FORM: BACHELOR OF PHARMACY
Also, Read the following for more information.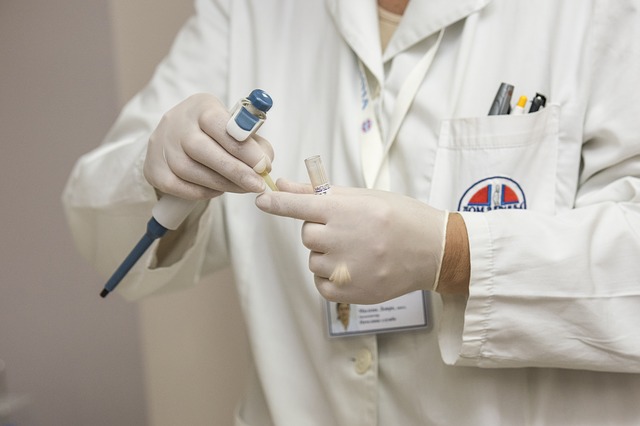 About B.Pharmacy
The B.Pharm is an undergraduate academic degree in the field of pharmacy and it is one of the popular job oriented course among the science students after class 12th. Pharmacy Council of India is the controlling authority of the Indian Pharmacy education.
In some countries, it has been superseded by the Doctor of Pharmacy (PharmD) and Master of Pharmacy (MPharm) degrees.
B.Pharmacy Specialization Courses
Quality Use of Medication
Dosage Form Design
Biological Fate of Drugs
Drug Discovery
Social and Professional Aspects of Pharmacy
Data Analysis in Pharmacy
Top Colleges Offering B.Pharmacy Course
Punjab University
Krishna Institute of Engineering and Technology (KIET), New Delhi
Sultan-ul-Uloom College of Pharmacy, Andhra Pradesh
University College of Pharmaceutical Sciences, Warangal
University Institute of Pharmaceutical Sciences, Chandigarh
List of Subjects in B.Pharmacy Course
The Following are the Subjects of B.Pharmacy as Semester Wise.
1st-semester subjects
Basic Electronics & Computer Applications
Pharmaceutical Analysis
Inorganic Pharmaceutical Chemistry
Pharmacognosy
Remedial Mathematical Biology
2nd-semester subjects
Advanced Mathematics
Anatomy, Physiology & Health Education
Physical Chemistry
Organic Chemistry-I
Physical Pharmacy
3rd-semester subjects-
A P HE-II
Pharmaceutical Analysis
Organic Chemistry
Pharmaceutics -II
Pharmacognosy -II
4th-semester subjects
Psychopathology of Common Diseases
Pharmaceutical Microbiology
Pharmaceutics – III
Dispensing & Community Pharmacy
Pharmacology – III
5th-semester subjects
Biochemistry
Pharmaceutical Technology
Hospital Pharmacy
Pharmacognosy -N
Pharmacology – I
6th-semester subjects
Medicinal Chemistry
Pharmaceutical Jurisprudence & Ethics
Biopharmaceutics & Pharmacokinetics
Chemistry of Natural Products
Pharmacology -II
7th-semester subjects
Elective (Theory)
Pharmaceutical Biotechnology
Medicinal Chemistry
Pharmaceutical Industrial Management
Pharmaceutical Technology
Pharmacology -III
8th-Semester subjects
Pharmaceutical Analysis – III
Medicinal Chemistry
Pharmaceutics – IX
Pharmacognosy – VI
Clinical Pharmacy & Drug Interactions
Project related to Elective
B.pharmacy Course Eligibility
The Eligibility of the Student to Join the Pharmacy course requirement has to pass class 12th with the background of Physics, Chemistry, and Mathematics or Biology.
B.pharm graduates are also eligible for SSC, UPSC, State PSC and bank jobs etc like other graduates.
The student should have to complete the Entrance test with qualified marks will be Eligible for B.Pharmacy Course.
Note: Many Universities Conduct Entrance test for the Students. The Qualified marks can get the Admission in Reputed Universities. Some Private Colleges Make Admission Directly For the Students Who Qualified in their Academics in SSC or 10+2 in Respective Universities or institutes.
B.pharmacy Reference Books PDF & Recommended Authors
| | | |
| --- | --- | --- |
| Book Title | Author Name | Book Cost |
| A Textbook Of Forensic Pharmacy | B.M. Mithal | Rs. 190 |
| Pharmacy Practice | Dr. K.G. Revikumar and Dr. B.D. Miglani | Rs.500 |
| Essentials Of Medical Pharmacology | Tripathi KD | Rs.936 |
| Advanced Organic Chemistry: Part B: Reaction and Synthesis | Francis A. Carey and Richard J. Sundberg | Rs.3,506 |
| Obstetrics and Gynecology | Charles R. B. Beckmann and William N.P. Herbert | Rs.2,677 |
| Fundamentals of Nuclear Pharmacy |  Gopal B. Saha | Rs.8,499 |
| Handbook of Systemic Drug Treatment in Dermatology, Second Edition |  Howard I. Maibach, and Clive B. Archer | Rs.650 |
| Applied Biopharmaceutics & Pharmacokinetics, Seventh Edition (Pharmacy) | Andrew B.C. Yu, and Leon Shargel | Rs.4235 |
| The Organic Chemistry of Drug Design and Drug Action |  Richard B. Silverman Ph.D. Organic Chemistry and Mark W. Holladay | Rs.5,466 |
| Basic and Clinical Pharmacology, 11th Edition (Lange Basic Science) | Bertram G. Katzung and Susan B. Masters | Rs.1,350 |
Importance of Reference Books
B.Pharmacy Reference Books: Reference books are helpful to search the topics very easily. The candidates who are appearing for the examination will require reference books for proper study. The competition in the Entrance exam is very high such that the candidate must require hard work, planning, a lot of concentration for the test. To improve problem-solving capacity and to practice thoroughly in comprehensive manner reference books are very useful.
Hope this Article Gives you the Better information on the Concept Details of B.Pharmacy Reference Books PDF & Recommended Authors. For Any Query, you can Contact us Via Comment Box. You can Share or Subscribe our website for more information on Course Details.